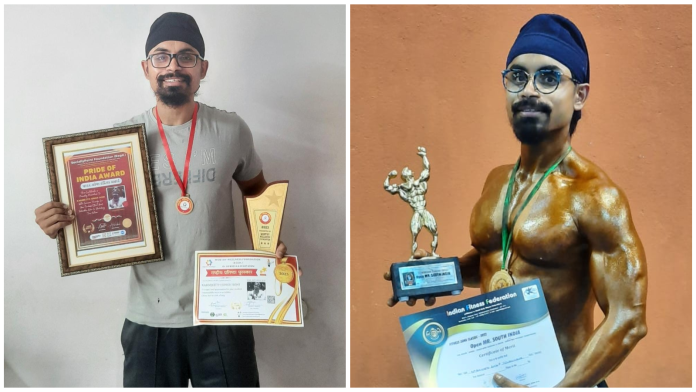 Karamjit Singh Soni receives Rashtriya Pratishtha Purushkar for his extraordinary accomplishments
'King of Bodybuilding', Karamjit Singh Soni, was honored with the Rashtriya Pratishtha Purushkar by the Worthy Wellness Foundation. The foundation's founders, Somya Bajpai and Mansi Bajpai, applauded his exceptional contributions as an athlete.
Karamjit Singh's journey in the athletic world has been nothing short of extraordinary. He encountered numerous setbacks, yet he persevered. His journey of determination and relentless effort underscores the trajectory of triumph.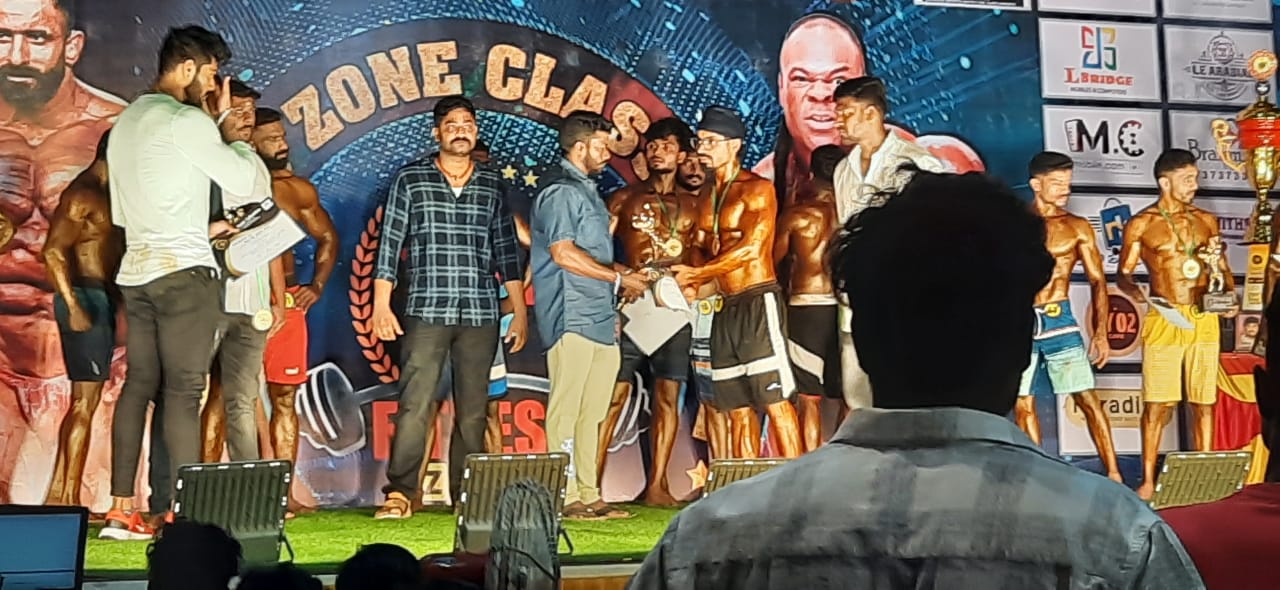 Soni initiated his gym regimen in 2016 and secured a win in a state-level competition in March 2017. Subsequently, he had the opportunity to participate in the Junior Mister India competition. He was around 21 years old at the time, but due to certain circumstances, he was not invited to Mumbai. Following this, he began a challenging phase of his life, facing one hurdle after another. In 2018, he participated in seven competitions, facing defeat in all of them. The following year, he competed in three more contests, again without success.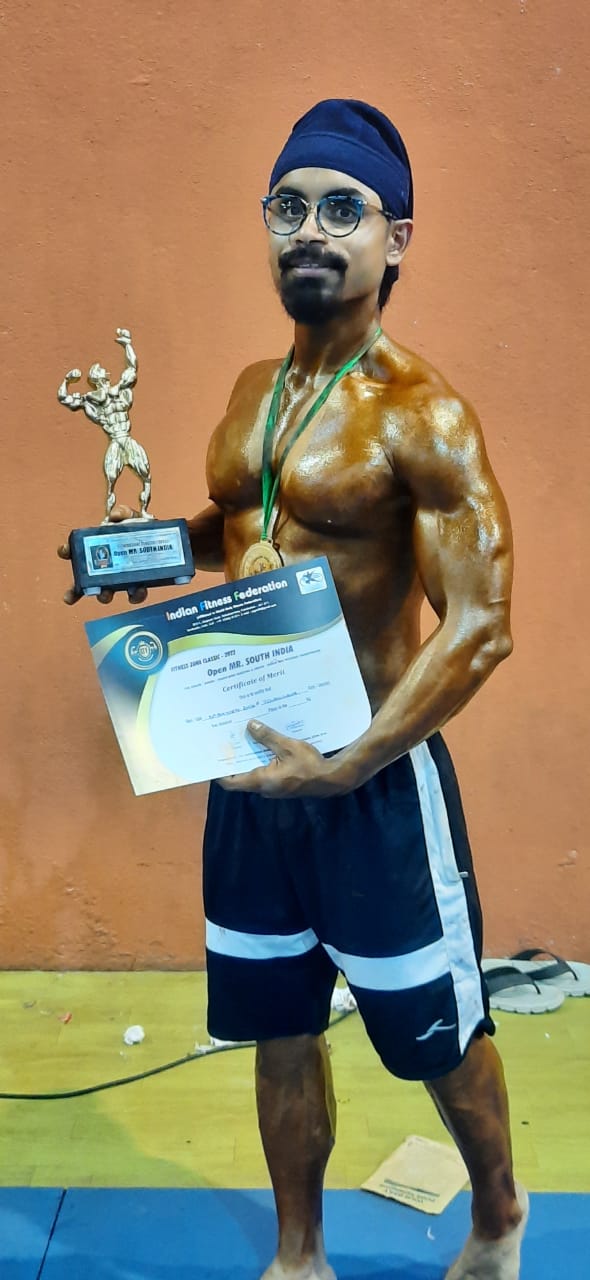 The year 2020 was largely marred by the COVID-19 pandemic, which impacted his ability to maintain his body to athlete-standard. This period led Karamjit to introspect deeply about his strategies, and what could be going wrong, obstructing his path to success. Determined to overcome his challenges, he rebooted his journey in 2021 with twice the resolve. The entirety of 2021 was predominantly spent on bodybuilding, and he resumed his competition preparations from January 3, 2022.
His selection for the Mr. India contest happened in August 2023. On December 25, 2022, he triumphed in the Mr. South India competition held in Chennai. The following year, in 2023, he retained his Mr. South India title. Post this, he maintained a steady forward momentum. On April 9, 2023, he bagged a silver medal in the Mr. India 65 kilogram weight category. Prior to this, in August 2022, he had also clinched the Mr. Telangana title.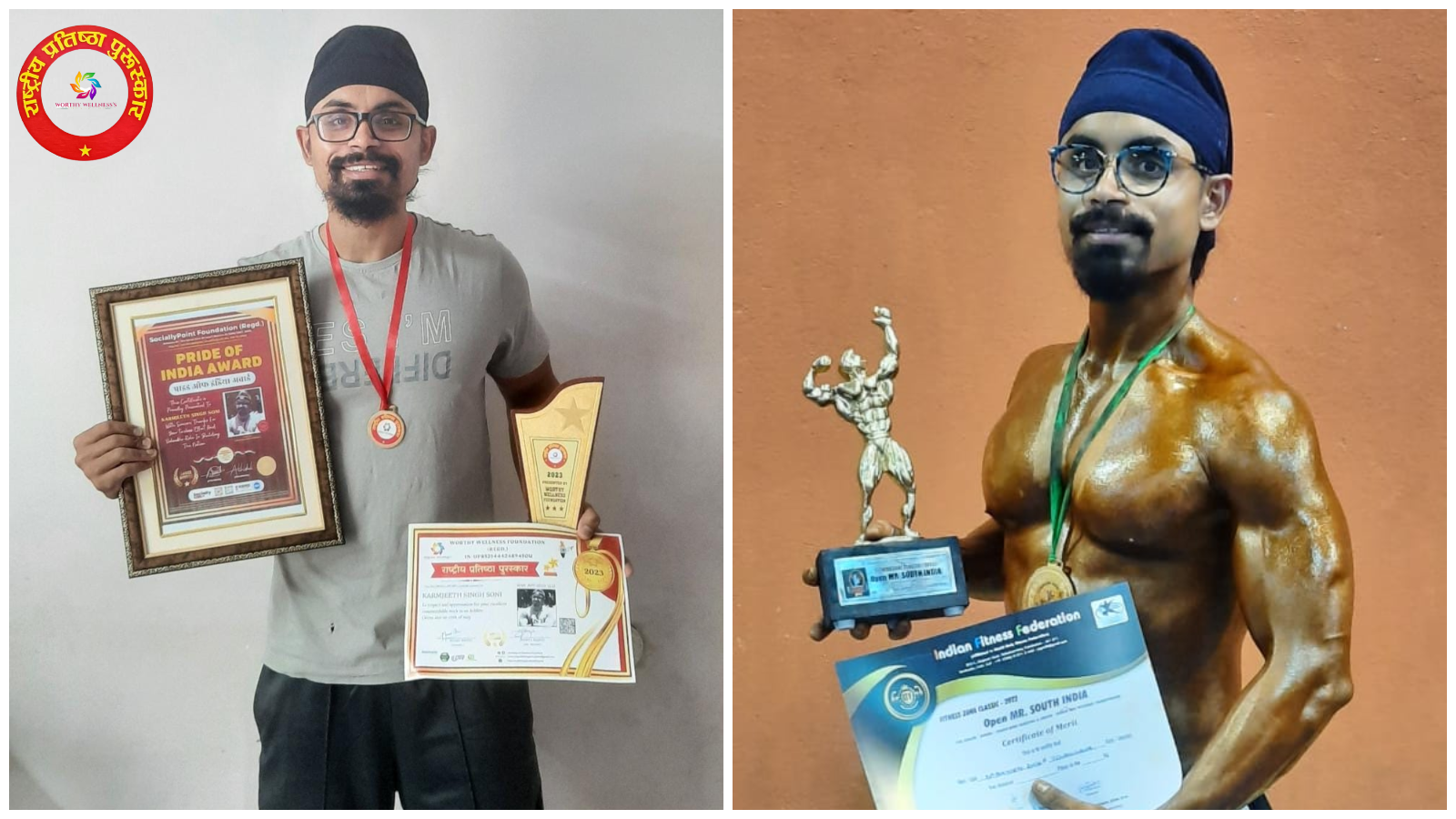 Going forward, he aspires to secure illustrious titles such as Mr. Asia, Mr. Malaysia, and Mr. Berlin. Karamjit Singh Ji passionately encourages the youth to relentlessly work hard towards achieving their goals, and steer clear from shortcuts.